Is Harry Styles pursuing his childhood crush Jennifer Aniston following his 'break' with Olivia Wilde? Well, sources say so.
If an insider is to be believed, the Grammy-award-winning singer is 'very serious' about dating Aniston, and is trying his best to impress her.
Recently, Harry Styles invited the Friends alum to his concert at Kia Forum in Inglewood, California. However, things got a bit awkward when he suffered a wardrobe malfunction, and ripped a huge hole in his trousers.
A visibly embarrassed Harry then addressed the crowd and said, "My trousers ripped. I feel I must apologize to a certain few of you right down in the front there. I mean, this is a family show." Jennifer was seen laughing in the audience.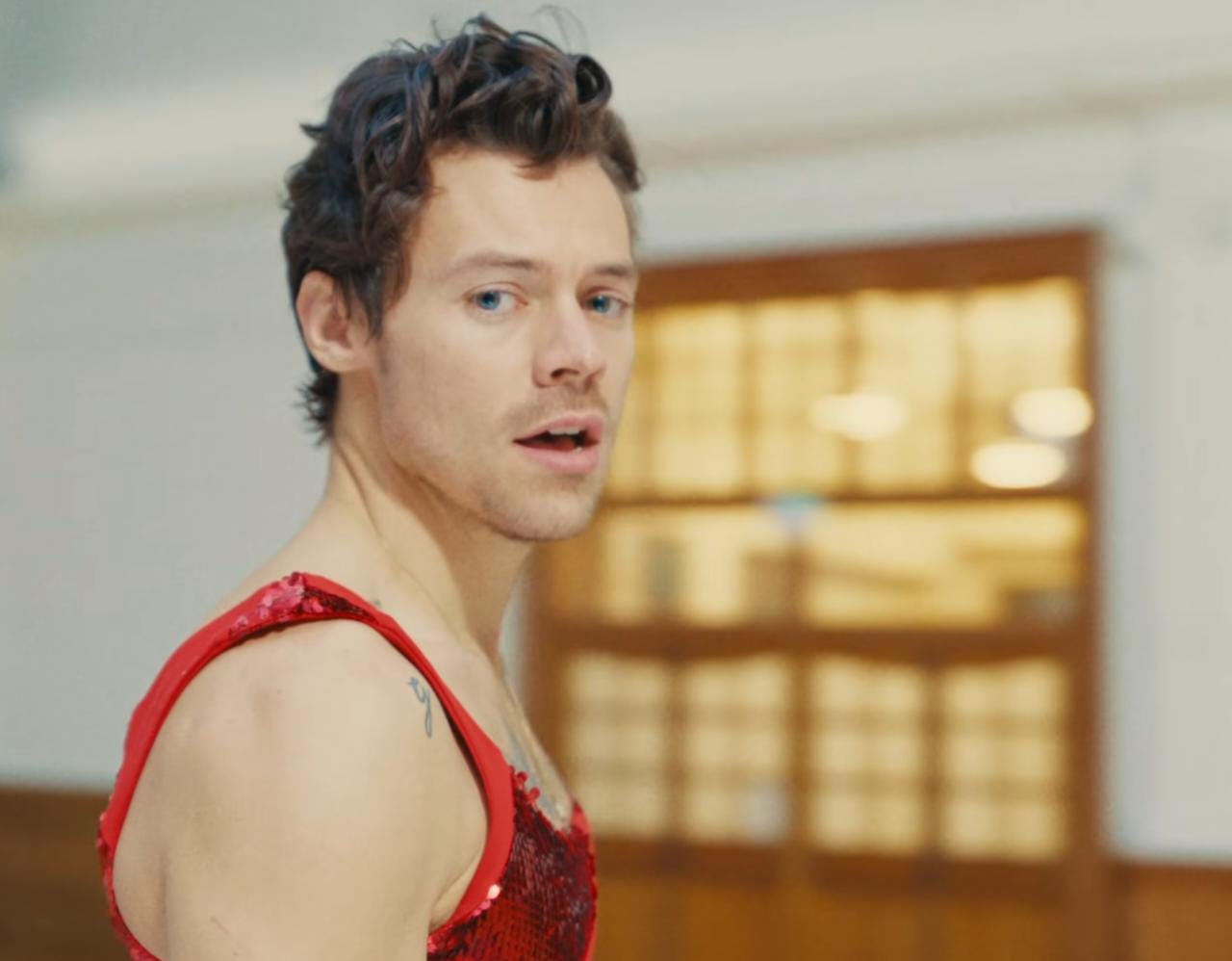 Harry Styles is reportedly 'serious' about dating Jennifer Aniston
An insider told New Idea Magazine (via The News) that the As It Was singer is pursuing Jennifer Aniston 'relentlessly'. "Rumour is he personally sent Jen concert tickets because he's had a thing for her for at least two decades," the source said. They further added that Styles even invited Jennifer backstage after the show.
The source further claimed, "It's no secret Harry prefers older women. While he knows he's got some work to do in convincing Jen to take him seriously as a suitor, it's something he'll be doing." They also said that the 29-year-old singer is not interested in 'casual fun', but is rather 'very serious' about the actress.
Does Jennifer Aniston have a crush on Harry Styles?

Earlier, it was reported that not only Harry, but Jennifer too has a crush on him, and that she does not mind the 25-year age gap between them.

Another source informed the publication earlier that Jennifer has always drooled on Harry. If reports are to be believed, Aniston, 54, "has all his songs on her playlist and has heard great things about him through mutual friends."

The insider further added that Aniston is "doing her best to land a date" with Styles and that she is quite confident of a 'real shot' with Harry.

For the unversed, Harry Styles and Don't Worry Darling director Olivia Wilde are reportedly 'taking a break' after dating for nearly two years.
#Harry #Styles #pursuing #childhood #crush #Jennifer #Aniston #post #split #Olivia #Wilde